Steps Ahead Care & Support specialise in providing support and rehabilitation to those with an acquired brain injury, spinal injuries, challenging behaviour and mental health.
Steps Ahead

Care & Support
The process

of developing your bespoke support
Assessment of Need
A care manager will visit you to complete an assessment to capture details of your needs and aspirations, and how best to support you.
Building your Team
Through our safe and effective recruitment process, we will recruit specifically for you. Our aim is to work with you to develop a bespoke team who meet your needs and match your personality.
Support Plan
Your care manager will work with you, your family members and professionals involved to develop a live care and support plan which reflects your individual needs, to ensure we deliver the highest quality service.
Ongoing Support
We are committed to empowering you to reach your full potential. Our main aim is to reduce the level of support you require where safe and possible to do so.
Testimonials

What Our Clients Say
"I have worked with Steps Ahead for over 5 years now and use them with most of my clients. They have proven that they are able to grow and develop as a team overcoming initial teething problems collaboratively and constructively.

Each of my clients are placed firmly at the centre of care with needs, wishes and personalities very much taken into account during the recruitment process and beyond. Each member of staff at the office knows the clients individually and time and again I have seen the girls go above and beyond in their desire to maximise the quality of life for their clients.

Steps Ahead very much deserve the recognition and appreciation for their hard work and dedication."

EMMA MERRIMAN, BRAIN INJURY CASE MANAGER
"Steps Ahead have been providing me with support workers over the past few years, and what a great job they do.
Chrissy and the office staff always take time to meet my needs and are always there to offer friendly advice and help me as much as they can. The support workers that I have had work with me through Steps Ahead have always been a pleasure to work with and supported me through so much as well.
I have had other companies provide me with support workers over the years, but I can honestly say Steps Ahead have been by far the best! :) always there to listen, whatever time of the day.
Thankyou Steps Ahead, go team! :)"
- BEXX LINES, CLIENT
"Steps Ahead came highly recommended to me as case manager and although I have only had involvement with them for some 6 months, I have found them to be very proactive and professional and they have certainly provided good matches with my client.
My client was due to move into his property within a 4-week period. However, he was then informed that the group home, where he was resident, had to close the following day because of the Covid-19 virus and therefore he had to move from there into his new property. Amazingly Steps Ahead rose to the occasion and, along with others, made it possible for my client to move into his new house the next day. The alternative was that my client would have had to go into 'lockdown' in a large care home.
I cannot thank them enough for making it happen for my client."
JENNY ATKINSON, CASE MANAGER
"Steps Ahead have shown themselves to be an extremely professional, caring and supportive company. Their personal assistants fully engage with rehabilitation programmes and go the extra mile in ensuring clients every need is met.
They always mange to match up personal assistants with the client which is so important. Their attention to detail when it comes to the client has been excellent and the whole backroom team have a lovely caring approach, and nothing is ever too much trouble.
The company is reliable and well organised, they always answer the telephone which makes a case manager's job a lot easier. I consider them the best care agency I have worked with in a very long time. I would certainly support them as outstanding as a care company and would definitely recommend them to other case managers."
HELEN DOWNES, CASE MANAGER & OCCUPATIONAL THERAPIST
"I would like to say how happy and impressed my wife and I were with the team from Steps Ahead. The Agency were involved in the transition period delivering 24hr enabling care to our son Ryan when he was changing to a new agency.
Steps ahead literally "stepped in "during a very stressful period for us and our son; having gone through a termination of the previous Agency.
The team motivated Ryan from the word go and gave us confidence that he would receive the care he deserves. The office was always available and kept in contact even though the COVID-19 lockdown was beginning.
The carers went the extra mile to keep Ryan safe and well. We will always appreciate what they did.
I would recommend Steps Ahead to anyone."
- ROB & LIN CHILVERS, AGENCY CLIENT
"I must say that when we have visited R, which we are doing more now rather than telephone due to the better weather, R is always in such a lovely mood and happy to sit outside on the terrace and converse.
The other day we were sat there and heard the siren of an emergency services vehicle, I said it was probably an ambulance siren, to which R replied that it might be a police siren! Really pleased/impressed that he could think about it come back with such a reply.
It is heartwarming when we see some of the improvements he is making, and we fully appreciate the care and support that the team are providing for him."
- GINNY & IDRIS JONES, CLIENTS' FAMILY MEMBER
"Steps Ahead have been providing my husband with care for the past six months. They literally "stepped in" when it became obvious that more care was required for my husband who has vascular dementia. I have been very impressed both with their flexible and positive approach and their desire to do everything they possibly can to match carers and clients.
My husband and I are both 90 and we have been extremely lucky to have, most of the time, the same two wonderful carers, which provides much needed continuity of faces and voices for my husband. They have become friends as well as carers.
Because of Covid-19 we have never had the opportunity to meet any of the office staff - except on Zoom - but their friendly voices and efficient support has made life so much easier of me as the main carer.
I wish Chrissy and all the staff a safe future, supporting us and the people in our community and I would not hesitate to recommend Steps Ahead. It is a difficult job being done well!"
- JEAN, CLIENT
"I have been working with Steps Ahead Care and Support for 3 years. During this time I have been impressed by their professionalism, dedication and determination to provide excellent care and support to their clients.
Each member of the team I speak to is knowledgeable and helpful. They really do strive to meet their clients needs."

- SUZANNE STEPHENSON, ILS CASE MANAGER
"Jade has taken the time to get to know the client and her family, to then recruit a support worker with the appropriate skills and personality to meet the clients needs. Throughout the recruitment process Jade kept the client and team fully informed. As a result Jade and the support worker have become active and valued members of the client's multi-disciplinary team."
- HELEN I, CASE MANAGER
A MASSIVE thank you to the Steps Ahead team for pulling it out of the bag and making our Christmas wishes come true!!
These guys have been unreal with making it possible to get us all together over Christmas.
Over the moon to hear that they will be supporting us full time once Simon comes home from rehab.
The future is bright, we are ready for you 2022 !!
-LEANNE & SIMON, CLIENT
Latest Jobs
Support Worker - Cheltenham

Cheltenham

Spinal Injury Support Worker - Dawlish

Devon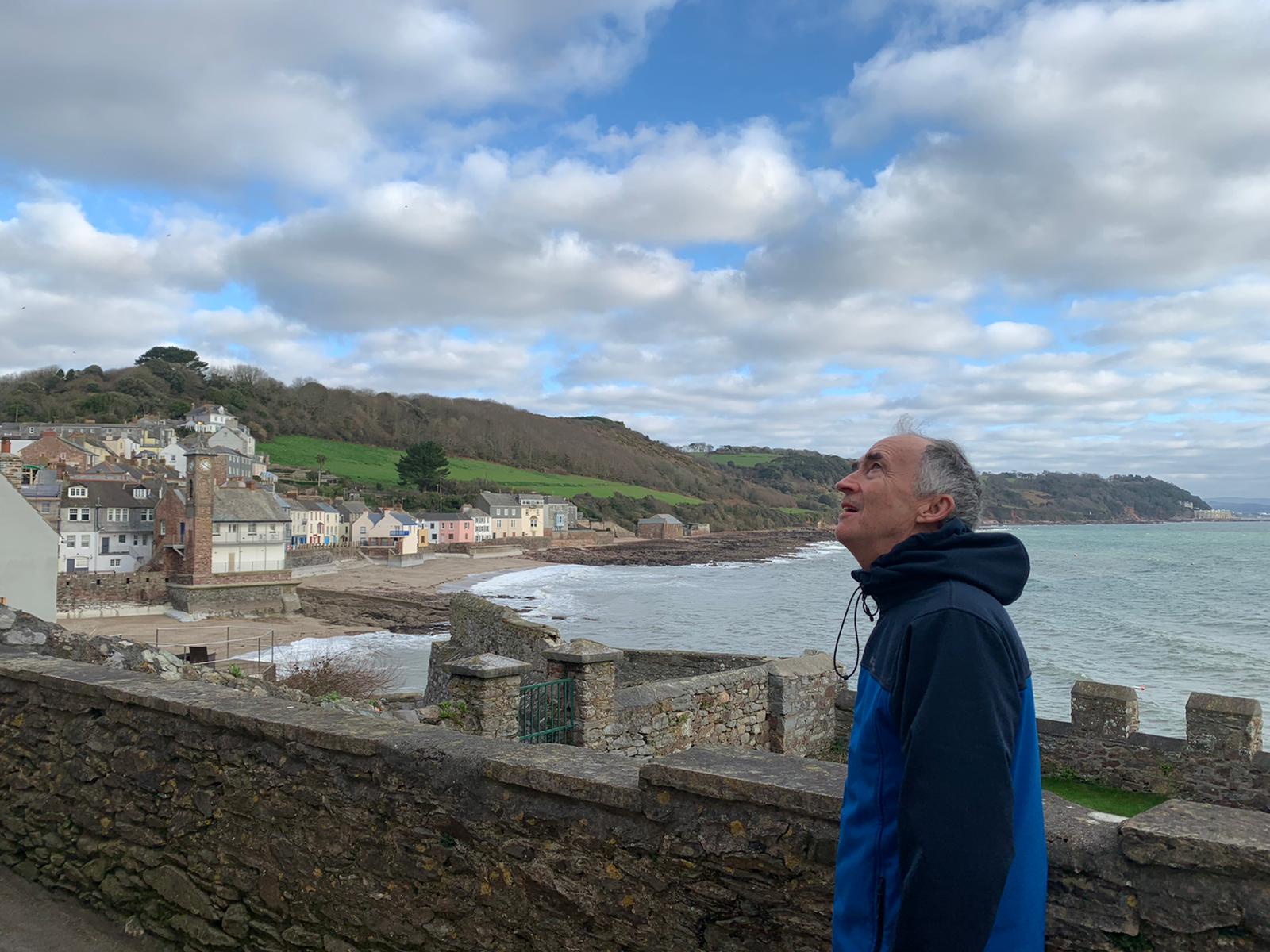 Promoting

Your Independence
Our main aim at Steps Ahead Care & Support is to promote your independence by empowering you to reach your full potential. We understand that everyone's goals are different, and regardless of how small or large they may seem, everyone's goals are considered with the same importance and we will work with all involved to help you achieve and celebrate these.
We have a safe and robust recruitment process which is always followed when building your team. One of the most important things to us is that we work closely with you to recruit and develop a bespoke and committed team, who are able to deliver the level of support you require. We always endeavour to take into consideration your individual personality, interests and ensure that you and your support workers have common ground to build upon, to develop a professional working rapport.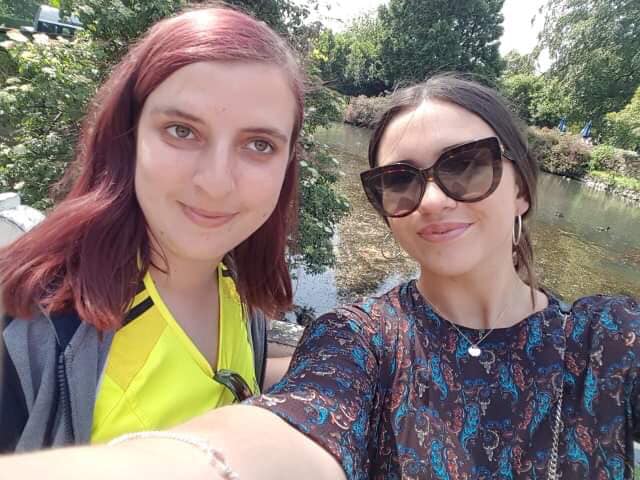 Stay up to date

Latest News
Want to talk more?
For further information about our services or to talk about how we can help you, please contact us.